Give the Gift of a Clutter-Free Life with these Best Organizational Gift Ideas
If you are struggling to find the perfect gift for your loved one, you should consider these best organizational gifts to help them achieve a more efficient, less stressful, and clutter-free life.  When you give someone tools or items that assist in organization, you show you care and you also contribute to their overall happiness.
Many people struggle to control the clutter and would welcome a thoughtful, practical gift that helps them fulfill their goal of an organized home or better time management. Neat freaks appreciate gifts that boost their existing systems and help them save time keeping their lives perfectly organized. 
The decision to give someone an organizing gift should be based on the recipient's needs and preferences. If you know the person values organization and could benefit from it, such a gift can be a practical and thoughtful way to show your care and support for their well-being.
This gift guide contains a variety of gift options – from drawer organizers to rolling carts – that will help your loved one keep their space tidy and clutter-free. With so many options to choose from, you're sure to find the perfect one for your friend or family member.
As an Amazon Associate I earn from qualifying purchases. This means if you click on a link and buy something I've recommended, I get a small commission at no additional cost to you. You can see my full Disclosure Policy here
Why Organizational Gifts are the Best
Organization gifts come in all shapes and sizes, from storage solutions to desk organizers to closet systems. They are one of the best ways you can help your loved one keep their home or office free of clutter, save precious time, and streamline their daily routine.
One of the best things about thoughtful organization gifts is that they can be personalized to fit the recipient's specific needs and preferences. For example, if your friend loves to cook, you could get them items like a set of labeled spice jars or a custom-made key chain. Or if your sibling is always traveling somewhere, a travel-friendly toiletry bag or a portable charging station could be the perfect gift.
Another bonus aspect of organizational gifts is that they are evergreen and can be used year-round. Your loved one will appreciate your thoughtful gift every time they use it, whether it's to tidy up their workspace or organize their closet. So if you're looking for a great gift that will be both practical and appreciated, consider an organizational gift.
Top Organization Gifts for the Home
If you're looking for the perfect gift for the organization enthusiast in your life, look no further than these top organizational gifts for the home. From stylish storage solutions to handy gadgets, these gifts are perfect to help your loved one declutter their home and contribute to a stress-free life.
Label Maker
A label maker makes a great gift for anyone who loves to (or wants to) better organize their home. From storage bins to pantry items, spice jars to homemade frozen meals, a label maker helps to identify things quickly. They are also a great tool for listing ingredients or instructions on a package or keeping track of drinks at a party.
Wall-Mounted Storage Bins
For those living in smaller spaces, wall-mounted storage bins are a game-changer for the organization lover or seeker. They're a great way to store toiletries, craft supplies, toys, seasonal clothing, paper clutter and so much more! Wall-mounted storage bins efficiently utilize vertical space and can be mounted on any wall. Some versions even include hooks to hang keys, pet leashes, purses, or towels.
Drawer Organizers
One of the best organization gifts for a loved one is a drawer organizer. Drawer organizers are a simple but effective way to keep drawers organized, tidy, and clutter-free, while helping keep clutter off of counters and dressers. With a variety of sizes and configurations, drawer dividers make it easy to maximize space and see where everything should go, especially in junk or multi-use drawers.
Bookshelf Organizers
For the book lover in your life, bookshelf organizers would be a great gift. They help keep books, magazines, and other items neatly organized on a bookshelf and can be used anywhere in your home or office. Decorative storage boxes come in a variety of sizes and styles, from sleek and modern to vintage and rustic. You can use them to store everything from paperwork to jewelry, and they'll look great on any shelf.
Closet Organizers
For that person in your life who is a fashionista, a well-organized closet can make a huge difference in keeping their wardrobe together. Closet organizers come in a variety of styles that can either hang from the closet rail like a hanger or nestle on the closet floor. They can help maximize space while keeping clothes, shoes and accessories neatly organized.
Folding Step Stool
Help your shorter loved one easily reach high shelves and cabinets with the gift of a folding step stool. Step stools are a versatile, safe, and practical solution to access objects that are out of reach and are useful to change a lightbulb, access a high shelf, or clean a ceiling fan.
Best Organizational Gifts for the Office
If you or someone you know works from a home office, you know how important it is to keep everything tidy and organized – especially if there's little storage. To help maximize space and control the clutter, here are some of the best office organization gifts:
Desk Organizer
A desk organizer can help keep all of your papers, pens, and other office supplies in one place. It will help the recipient stay organized by providing convenient compartments for files, pens, paper, and other frequently used items. Look for one with multiple compartments and a sleek design to save space.
Cord Organizer
If your loved one is a tech junkie who has a lot of cords and cables lying around, a cord organizer can be a useful gift to help keep them neat and tidy. Cord organizers reduce clutter, prevent tripping hazards, and help extend the lifespan of electronics by protecting the cable. Look for one with multiple slots and a sturdy design to prevent cords from getting tangled.
Extension Cord with Multiple Outlets and USB Charging Ports
With so many electronic gadgets in use these days, an Extension Cord/Multi Outlet/USB Charger ensures there will always be enough power supply while protecting your devices. It uses minimum space, can be easily accessible, and can prevent overloading your wall outlet while still providing ample energy and protection for your tech. It's the perfect gift for streamlining the home office.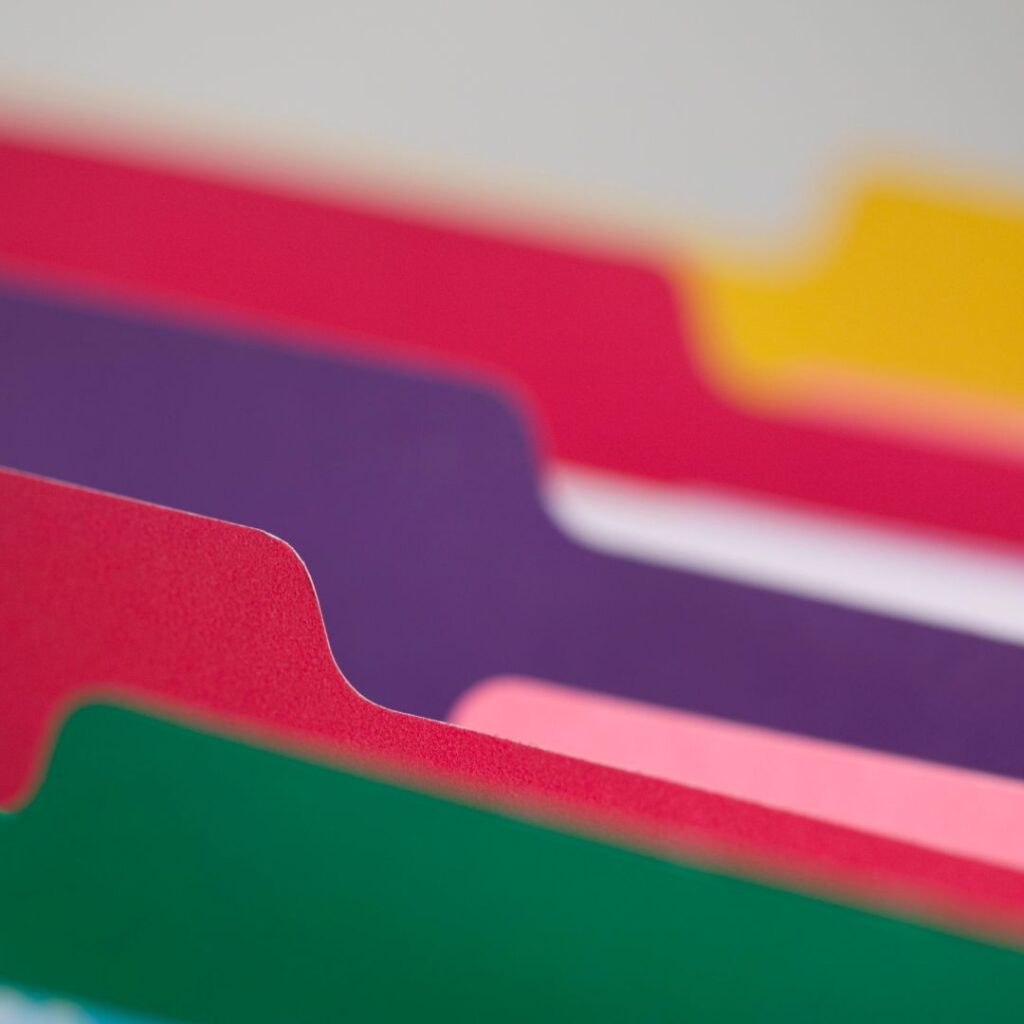 File Folders
File folders help people keep their files organized and separate and are great gifts to give to young adults who are just starting to establish their own systems. If your recipient has a lot of paperwork to keep track of, they are an effective way to organize documents and ensure that they are easily accessible to those who need them. Look for file folders with tabs for easy labeling, and use different colors for different categories.
Whiteboard
A whiteboard can be a great tool for brainstorming, planning, and keeping track of schedules and to-do lists and is a great gift for the entrepreneur in your life. The visual aspect of whiteboards helps organize the daily workflow, increases efficiency, and boosts productivity. Look for one with a sturdy frame and easy-to-clean surface. And don't forget the whiteboard markers – in every color, of course!
RELATED POST: Thoughtful gifts for someone who needs a break
Gift Ideas for Kitchen Organization and Storage Space
If you're looking for gift ideas for someone who loves to cook, consider giving them something that will help them keep their kitchen organized. Here are a few gift ideas for kitchen organization gift ideas:
Food Storage Containers
One of the best gifts for organized people in the kitchen is food storage containers. Not only do they keep food fresher longer, but they also make it easy to see what you have on hand. Consider giving your friend an airtight food storage container set, so they can more effectively store everything from dry goods to leftovers.
Pantry Organizers
If your friend has a pantry, they'll appreciate a gift that helps them keep it organized. Consider giving them a set of pantry organizers, such as shelf risers, can organizers, or spice racks. Not only will your giftee be able to find things more easily, but these gifts will help them make the most of their space and keep everything in its place.
Magnetic Knife Strip
If your foodie friend has more knives than they know what to do with, a magnetic knife strip is a great gift for anyone who loves to cook. Not only does it keep knives organized and easily accessible, but it also frees up counter space. If possible, consider giving your friend a magnetic knife strip that matches their kitchen decor.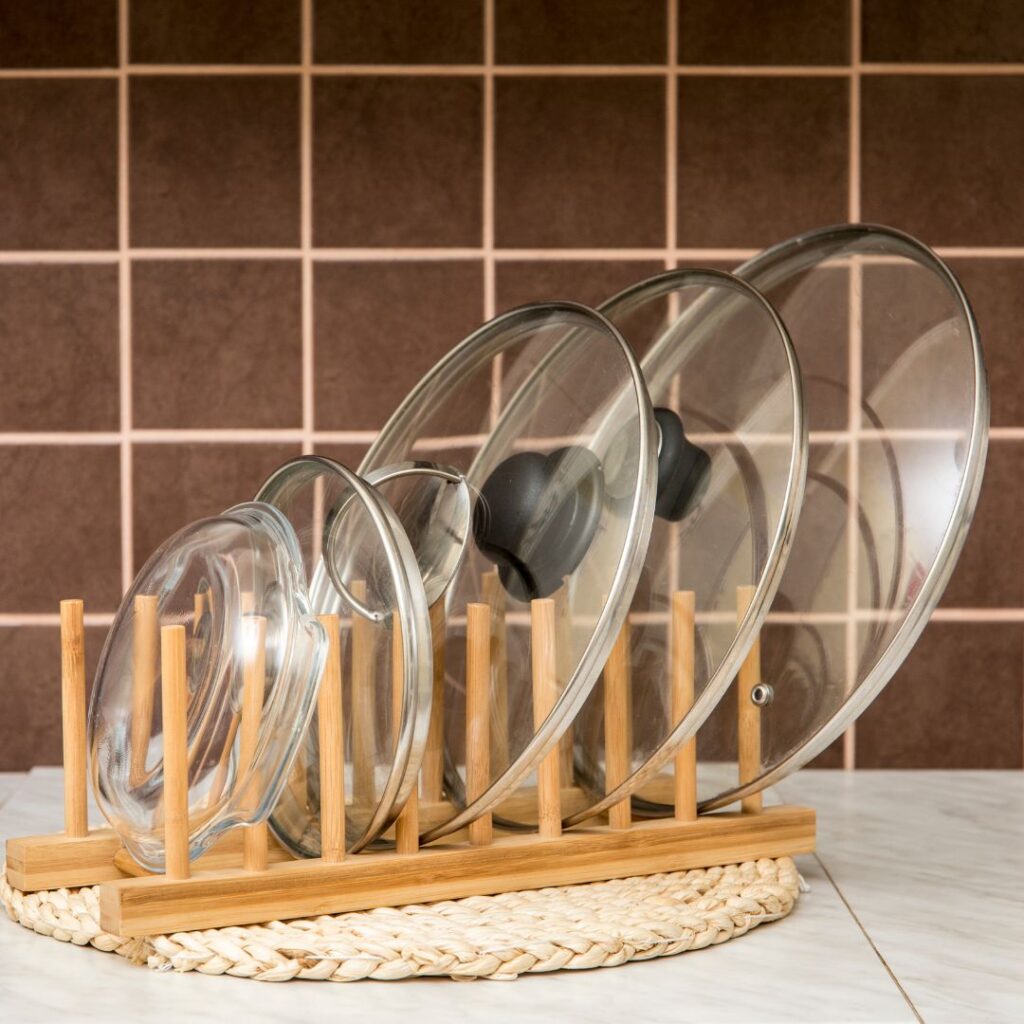 Pot Lid Organizer
If your friend has a lot of pots and pans, they'll appreciate a gift that helps them keep their lids organized. Consider giving them a pot lid organizer, which can be mounted on the inside of a cabinet door. This will keep lids easily accessible and prevent them from taking up valuable cabinet space.
Spice Rack
Spice racks keep all the spices stacked together, giving your kitchen an uncluttered look and allowing quick access while cooking. Your spicy-loving cousin would welcome one of the many spice storage solutions available, whether it be countertop, pull-out, mounted on the wall, or inside the cupboard door.
These are just a few gift ideas for kitchen organization. Whether your friend is a seasoned cook or just starting out, they'll appreciate a gift that helps them keep their kitchen organized, tidy and functional.
RELATED POST: 15 Ways to Stop Feeling Overwhelmed with Life
Organizational Gifts for Storage and Space Saving
Even if they're not organization freaks, your loved ones will appreciate gifts that help them get things organized in their homes to achieve a clutter-free state. Consider getting them storage and space-saving solutions to help them achieve serenity with these gift ideas:
Stackable Storage Containers
These containers are perfect for organizing items in a closet, pantry, basement, or garage. They come in various sizes and can be stacked on top of each other to save space. I prefer transparent containers so I can easily see what's inside them. They are great for storing things you don't use daily, like seasonal clothing, holiday decorations, linens, kitchen gadgets you only use seasonally and more!
Remote Control Holder
Is your Dad always losing his remote controls for his entertainment system? A remote control holder organizes and stores TV and media remotes and can also hold glasses and cell phones. Help him keep it all together within easy reach with this creative, useful organizational gift.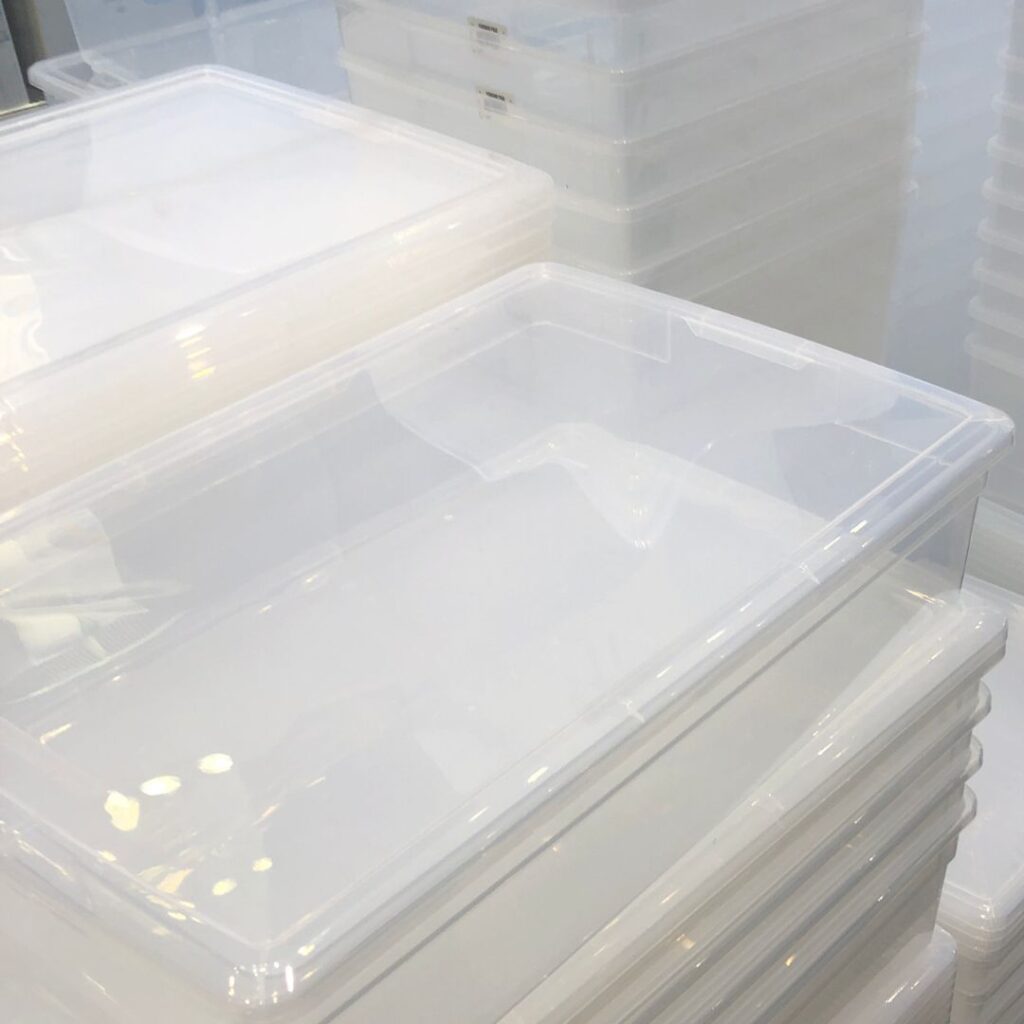 Under-Bed Storage Bins
Under-bed storage bins are a great solution for storing off-season clothes, extra bedding, or shoes. They can slide under the bed to save space and keep items out of sight. If you're looking for a gift for someone with little storage space, this may help solve the problem.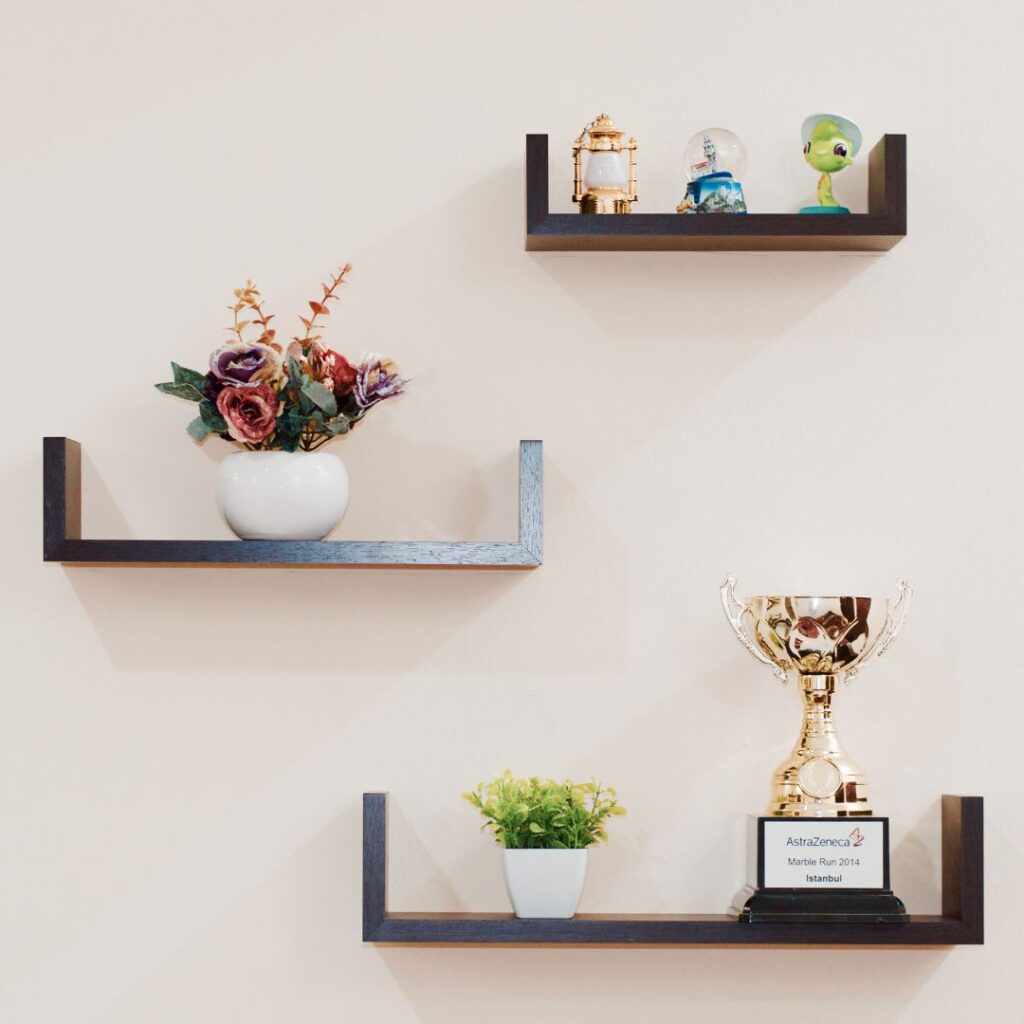 Floating Wall Shelves
Floating shelves take up less space than full cabinets and give the room an airier, more open feel. They're ideal for helping a small room feel less cramped and are perfect for small spaces like apartments or dorm rooms. If you know someone who loves chachkies, collections, or home décor accessories and has nowhere to put them, this is the gift you need to buy for them.
RELATED POST: How to get motivated to clean when you're overwhelmed by the mess
Rolling Carts
Rolling carts are versatile and can be used for a variety of purposes, such as organizing bathroom supplies, craft supplies, kitchen tools, or office supplies. They can be easily moved around and stored in a closet when not in use. These are a good option for friends in short supply of storage options.
Other Great Organizational Gift Ideas
Here are a few other organizing gift ideas that you can consider:
A Course (and Facebook Support) for Organizing your Home
If you your loved one is overwhelmed and struggling to get organized, maybe a course is just the thing they need! The Organized Home is a step by step guide to creating organizing systems that make life easier. With sections on kitchens, bathrooms, living rooms, bedrooms, playrooms and more, The Organized Home offers decluttering tips, zoning tips, challenges and so much more. They even have a Facebook group that can connect your gift recipient with others experiencing similar life situations or challenges to provide mutual support.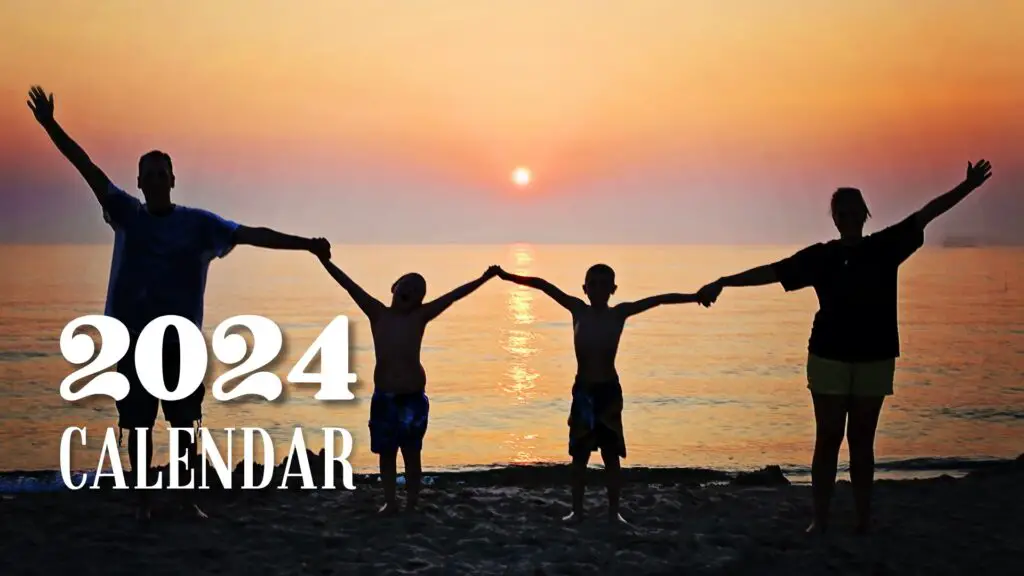 Customizable Calendars
Calendars are a great way to keep track of appointments, deadlines, and other important dates. Consider getting your loved one a customized calendar that features their favorite photos or artwork. You could also create a personalized calendar that includes important dates and events for your family or friend group.
Car Trunk Organizer
For the frazzled mom who is always rushing from one sport to another kids' activity, a car trunk organizer could be a sanity saver. It can help make finding things faster and can be easily removed to fit in large items. It would also be a useful item for hauling groceries and result in fewer trips to and from the car.
Jewelry Organizer
For your friend who likes bling, a jewelry organizer is the perfect gift to keep necklaces, bracelets, earrings, and rings tangle-free. Not only does it keep them organized in one place and easy to find, but it also protects them from being tangled or damaged. As an added bonus, most modern jewelry boxes have been designed with a removable, smaller box which is perfect for safely storing jewelry when traveling.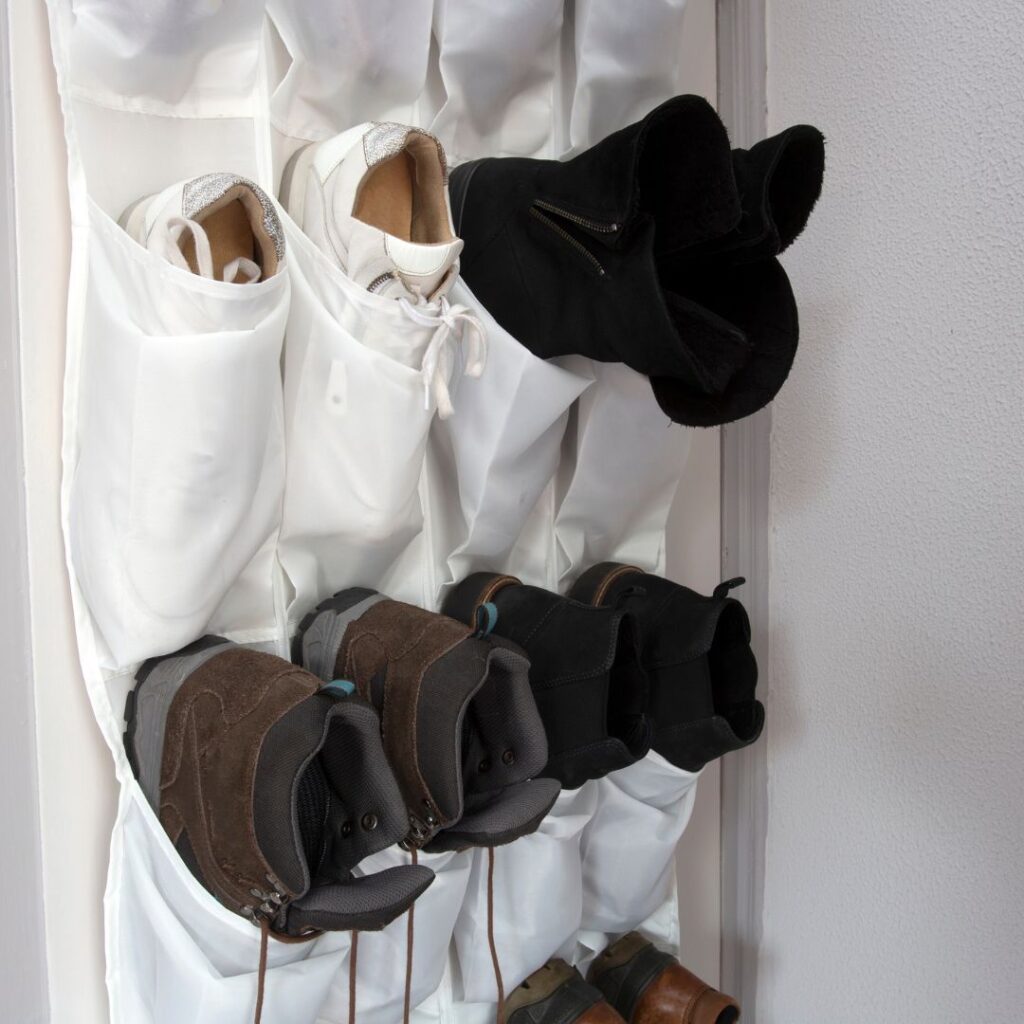 Over-the-Door Shoe Organizer
There are so many ways to use an over-the-door shoe organizer to maximize storage as they take advantage of dead space behind doors. Not only do they effectively store shoes, but they can store almost anything! In the bathroom, your friend can use one to store hair products, clippers or trimmers, blow dryers, first aid supplies, nail polish or makeup. They can put one up inside the pantry door to increase pantry storage space. They can be used in a kid's room, a craft room, or a laundry room. 
Overall, many organizational gifts can help your loved ones keep their homes organized, tidy and clutter-free. Consider their needs and preferences when choosing a gift, and don't be afraid to get creative with your choices.
Reusable Organizational Gifts
If you're looking for organizational gifts that are not only practical but also eco-friendly, consider reusable options. These gifts can help reduce waste and promote sustainable living while also keeping your loved ones organized.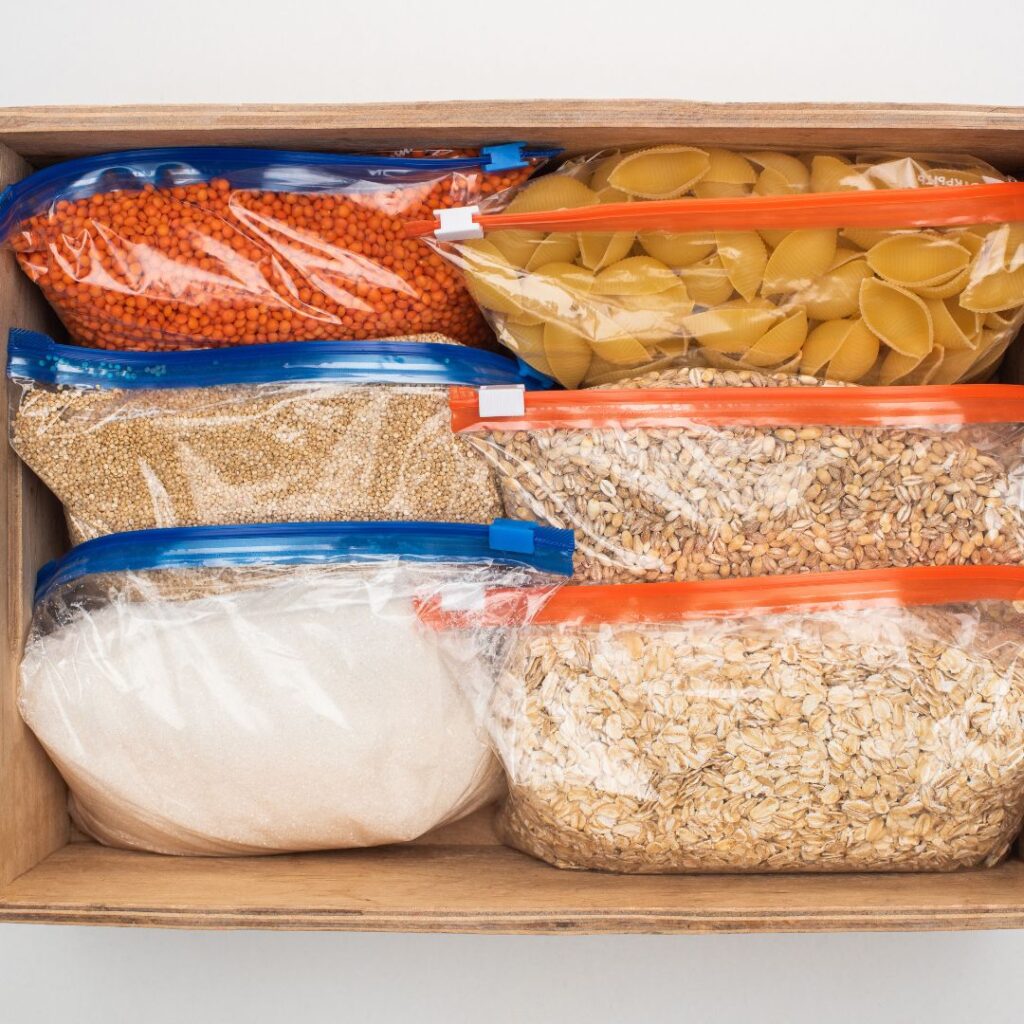 Reusable Storage Bags
Reusable storage bags are a great gift idea for anyone who wants to reduce their plastic waste. These bags come in a variety of sizes and can be used to store snacks, sandwiches, and even toiletries. They are also easy to clean and can be used again and again.
Glass Food Storage Containers
Another reusable gift idea is a set of glass food storage containers. These containers are perfect for storing leftovers and meal prep ingredients. They are also microwave and dishwasher safe, making them a convenient reusable choice for busy individuals.
Reusable Shopping Bags
Reusable shopping bags are also a great gift idea for anyone who wants to reduce their plastic waste. These bags come in a variety of sizes and designs and can be used for grocery shopping, running errands, or carrying items to work or school.
Overall, reusable organizational gifts are a great choice for anyone who wants to promote sustainability and reduce waste while also staying organized.
What are some great gifts for list makers and planners?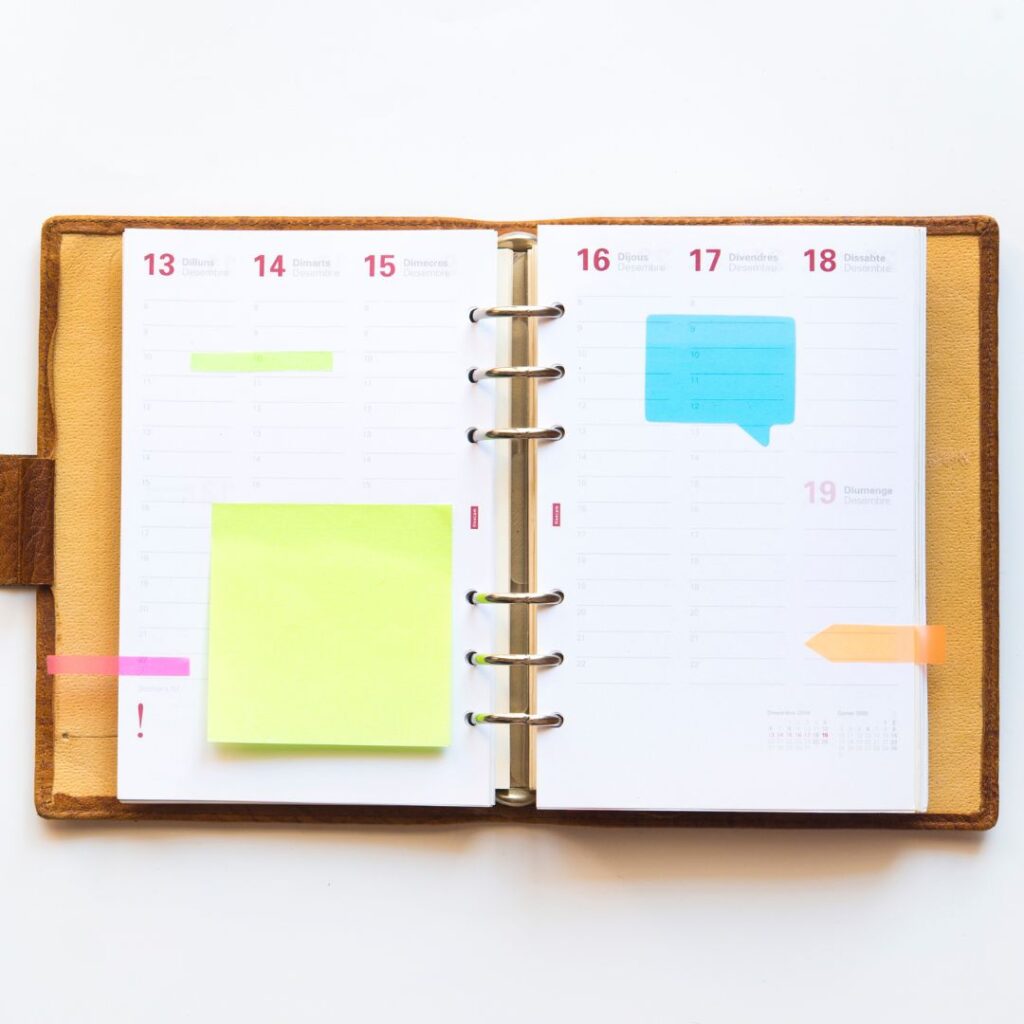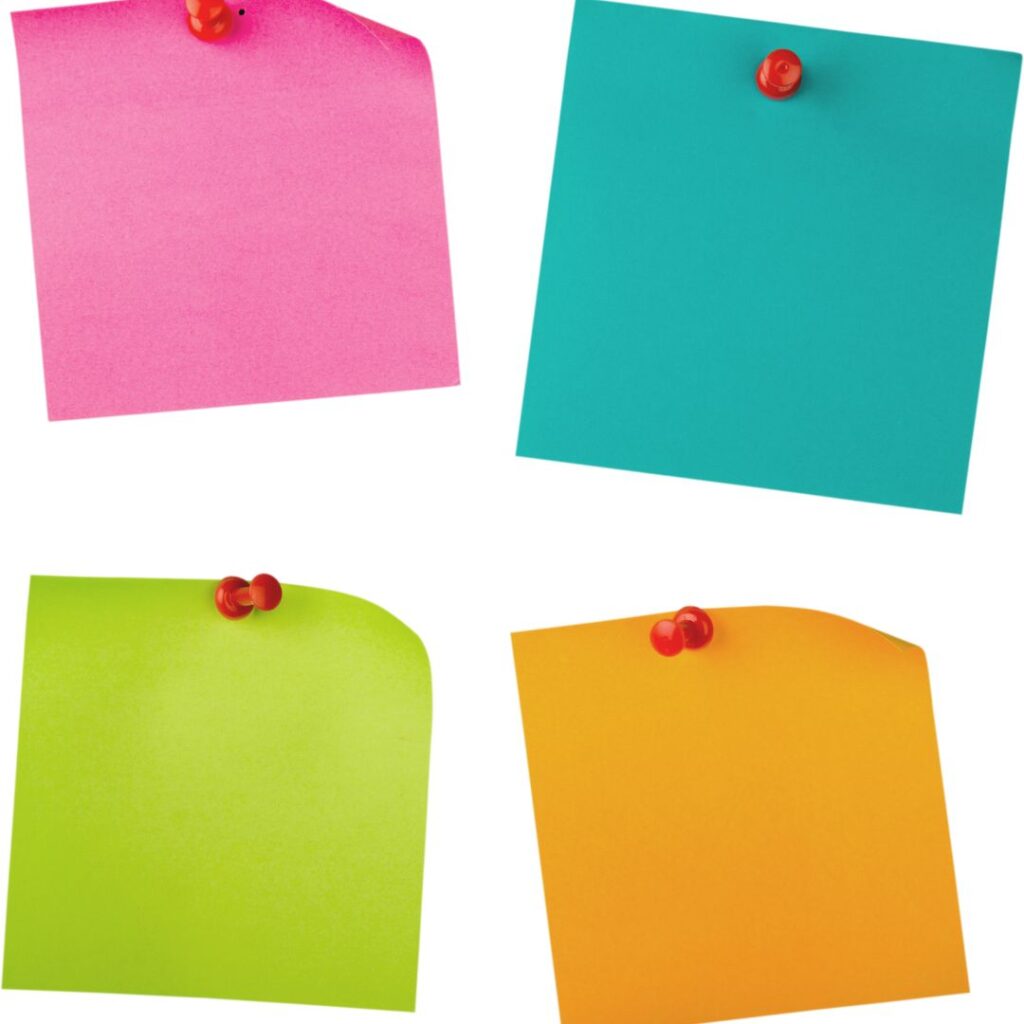 For list makers and planners, consider gifting a daily planner or a set of colorful sticky notes.  Some people prefer notebooks. Another great option is a set of markers and highlighters in different colors to help them color-code their tasks and notes.
Remember that the best gifts are both practical and thoughtful. By gifting someone an organizational gift, you are not only helping them to keep their space uncluttered, but you are also showing them that you care about their well-being.
Whether you choose a stylish glass food storage set or a set of wall-mounted storage bins, the key is to find a gift that fits the recipient's personality and needs.
Don't forget to consider the quality and durability of the gift as well. You want to make sure that the gift will last and be useful for years to come.