Today is my son's 21st birthday. Instead of celebrating the wonderful day of his birth, I am feeling very sad about life during this pandemic. We had a big day of celebration planned, but it has all been cancelled.
As an Amazon Associate I earn from qualifying purchases. This means if you click on a link and buy something I've recommended, I get a small commission at no additional cost to you. You can see my full Disclosure Policy here
We were supposed to be seeing the Broadway show, Hamilton, tonight. We were supposed to be going out for a celebratory dinner before the show. He was supposed to receive his new iPhone today.
But the dinner and show have been cancelled. The phone hasn't been delivered yet 'due to events beyond our control.' I can't even celebrate with my son or give him a birthday hug because we don't live in the same household. All because of the Covid-19 pandemic and social isolation.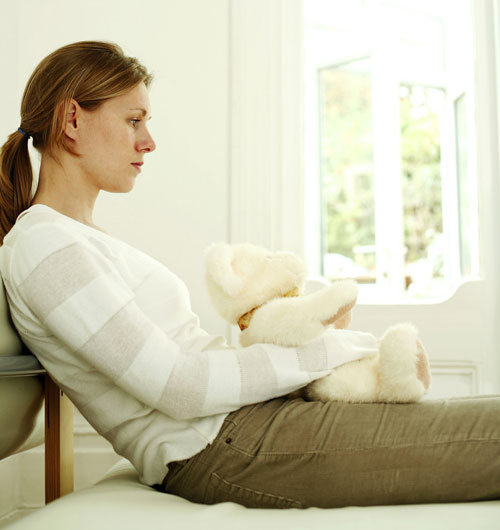 I thought that I was holding it together pretty well
I thought I had this social isolation thing. Being mostly an introvert, I even thought I would enjoy it. I was so excited for the time at home to do all the things! Cooking those meals I never had time for, getting my house clean and clearing out the junk room. I was going to learn about Pinterest and WordPress and SEO and build my blog. But then life had to step in, as it usually does, and I haven't done any of those things.
In late March, my Mom had a heart attack and needed a triple bypass surgery. We couldn't visit her and it broke our hearts. Instead of feeling sad about life during that time, my spirits remained high. I took comfort in the fact that she was well taken care of by wonderful and caring nurses, she survived the surgery, and is now home recovering nicely.
We had a vacation to visit friends on a Caribbean island planned for early April. That was cancelled too. I told myself it was OK. We were safer at home and we could take that vacation another time. 
We had to cancel a number of other plans we had with friends and family and haven't seen any of them in person for weeks. That was OK because we are doing what we need to do to keep us all safe from catching that damned virus. We keep in touch frequently.
I also worry about my 88 year-old Mother-in-law who lives by herself. She's remaining in isolation but she is very social and is becoming very lonely. We do surprise drop-offs occasionally and talk to her on the phone frequently, and that lifts her spirits.
My disappointment in my inability to celebrate my son's 21st birthday, however, has broken me. At least for today. This was supposed to be a very happy and exciting day. Instead, I'm feeling very disappointed and sad about life in general during quarantine and just how unfair it is!
Dealing with disappointment
Acknowledge your feelings
I spent the morning in tears, letting the waves of sadness and disappointment wash over me. I grieved the loss of the dream of the awesome birthday celebration I had planned for my son. I also grieved for the loss of his childhood innocence and the reality of the world today.
My grief snowballed into something more. I grieved the loss of lives during this pandemic. The people on life support who will most likely die alone, without their families. I grieved the loss of my life as I knew it; the lives of everyone as they know it. I grieved the fact that life will never be the same as it was for anyone.
I allowed myself to feel all the bad feelings I'd been pushing away for weeks. The fear for my Mom while she was in the hospital alone for over 3 weeks. The sense of loss of all my family members and friends while we're in isolation. The feeling of being alone. The loss of all the plans made for the foreseeable future. The loss of hope.
Acceptance
I eventually stopped crying and wiped the tears from my face. I began to accept the fact that all the feelings I had been feeling – disappointment, sadness, joy, anger, confusion, powerlessness, doubt, glee, judgement, rage, surrealness, hopelessness – they were all normal. Our world has changed and our nervous systems are barely coping with the sense of threat and vigilance. At the same time, we are all feeling numb and frozen and shutting down in response to it all.
I reminded myself that the only thing we have 100% control over is how we deal with the circumstances we find ourselves in. And the current circumstance is that there is a worldwide pandemic that requires we socially distance, regardless of what our hopes, dreams and expectations are or were. I needed to let go of my expectations, adjust them, and do the best I could to celebrate my son's birthday.
Focus on solutions
I decided to focus on a solution and make a new plan based on the reality of the circumstances of the day. I could buy my son his favorite cupcakes (I am not a baker) and I could make him his favorite meal. I could buy him an iTunes card in preparation of the arrival of his new phone.
So I did all those things. I surprised him with a message when I was in his driveway to come to the door. I had everything ready in a bag in the back of my car so all he had to do was to reach in and grab it. And I wished him the happiest of birthdays. I made the best of a bad situation and my son was happy and appreciative of my efforts.
Be grateful
I wanted to lift my spirits, so I decided to look at all the things in my life I should be grateful for. And there are many!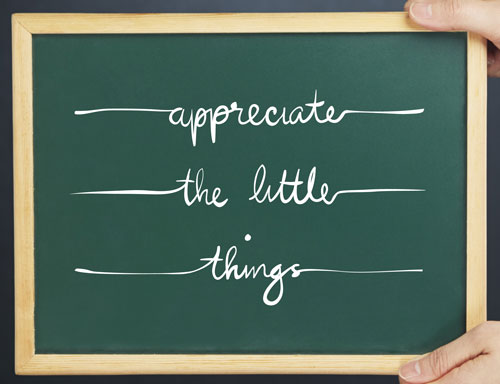 I'm going to receive a refund on those expensive Hamilton tickets.
My son's phone will eventually get here.
While I can't make any definitive plans for the near future, I know that eventually I will be able to visit my friends on that Caribbean island.
My Mom is doing well and is still with us.
It also turned out that my Mom had her bypass surgery the same day we were scheduled to leave. The silver lining in that is we didn't have cancellation insurance, but we will be refunded due to the airline's cancellation.
Both my partner and I are considered 'essential'. This means we both still have a job and a paycheck and don't have to rely on government assistance, even though we're both working less hours.
The disappointment and sad feelings I was experiencing today motivated me to write this post!
Although I'm still sad and disappointed that things didn't go as planned, I'm happy that I was able to finally let myself feel those feelings I have been pushing back, process them and move forward.
If you're having difficulty with disappointment and are feeling sad about life during this pandemic, you may want to try reaching out to a qualified therapist. They can help you recognize the issues causing your disappointment and sadness and identify the root causes. They can also help you develop techniques and skills to understand and better manage your thoughts and feelings and empower you to move forward with your life.
What disappointments have you experienced and how did you deal with them? Help me fell more normal and share in the comments.